They say a journey begins with the first step. Here in the Rubber Room the journey to new soles actually begins with the last, shoe last that is. We have a wide selection of both downturned and neutral shaped lasts designed specifically for rock shoes.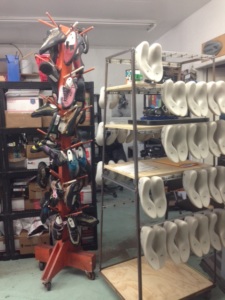 After grinding off the old rubber we fit the shoes onto the appropriate size and shaped last. For shoes requiring rand repair this step is critical to maintain the toe box shape.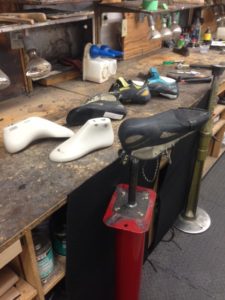 Once the new rand is fitted to the shoe we are ready to glue up new soles and attach them with a pneumatic press.
Pressed trimmed, sanded and ready for rock.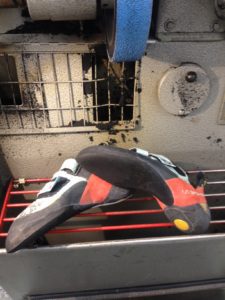 Have fun out there.