For years the standard Approach shoe replacement sole was the 5.10 Dotty sole. A fairly simple pattern but nice and sticky. Vibram also made the Boulder dot sole, not quite as sticky but more durable. 5.10/Adidas have decided to stop producing the Dotty sole. We hoarded our last few sheets for as long as we could but alas there is no more.
Vibram recently stopped importing their Vibram Boulder dot sole.
To revive worn out approach shoes, our multi talented cobblers have come up with a solution. Diamond soles on your shoes.
With a diamond cutter's tool we custom groove Sticky rubber.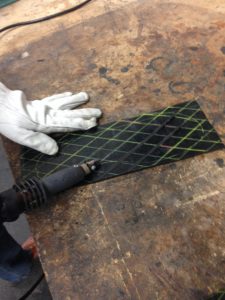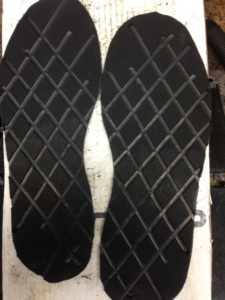 The results;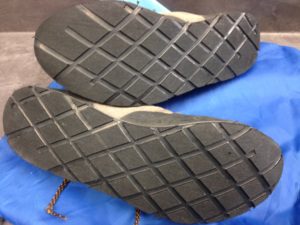 Give it a try