For years the standard Approach shoe replacement sole was the 5.10 Dotty sole. A fairly simple pattern but nice and sticky. Vibram also made the Boulder dot sole, not quite as sticky but more durable.
5.10/Adidas decided to stop producing the Dotty sole. The closest replacement is the Unparallel Dotty sole. It has a slightly tighter dot pattern that the Vibram dot sole and is a fair bit stickier.
For yet another choice, our multi talented cobblers have come up with a solution. Diamonds on the soles of your shoes.
With a diamond cutter's tool we custom groove Stealth ONYXX rubber.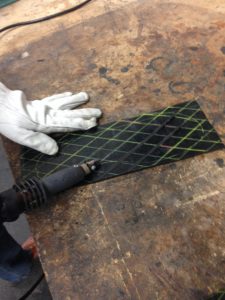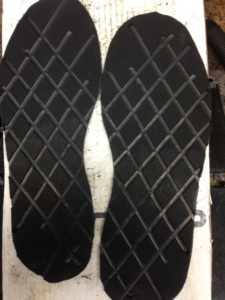 The results;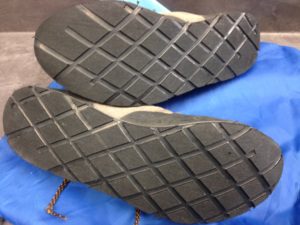 Give it a try