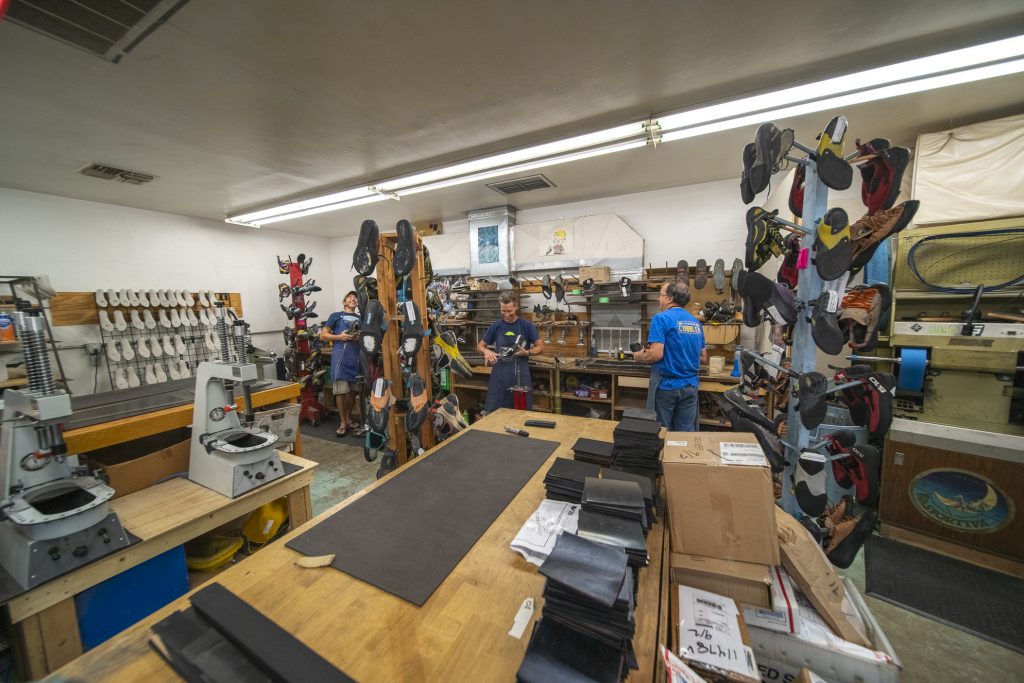 Hello friends, 
Shop time is about 12 weeks.
Get in Touch!
We are located in downtown Bishop. Across the street you can find all the gear you could ever want at Eastside Sports. Just outside town lie the world famous Buttermilk boulders and the Happy and Sad boulder gardens. Further afield there are numerous opportunities for more traditional climbing and endless alpine adventures.
You can find our shop in the alley to the west of Main St 395. If you're in town feel free to stop by and drop off your shoes for repair or just say hi and check out our shop.
Even though I have a shoe sponsor I've been getting my shoes resoled at the Rubber Room for over a decade and their craftsmanship never ceases to impress. Their work exceeds my expectations every time and I always like my shoes better their second time around as opposed to fresh out of the box.
– Katie Lambert